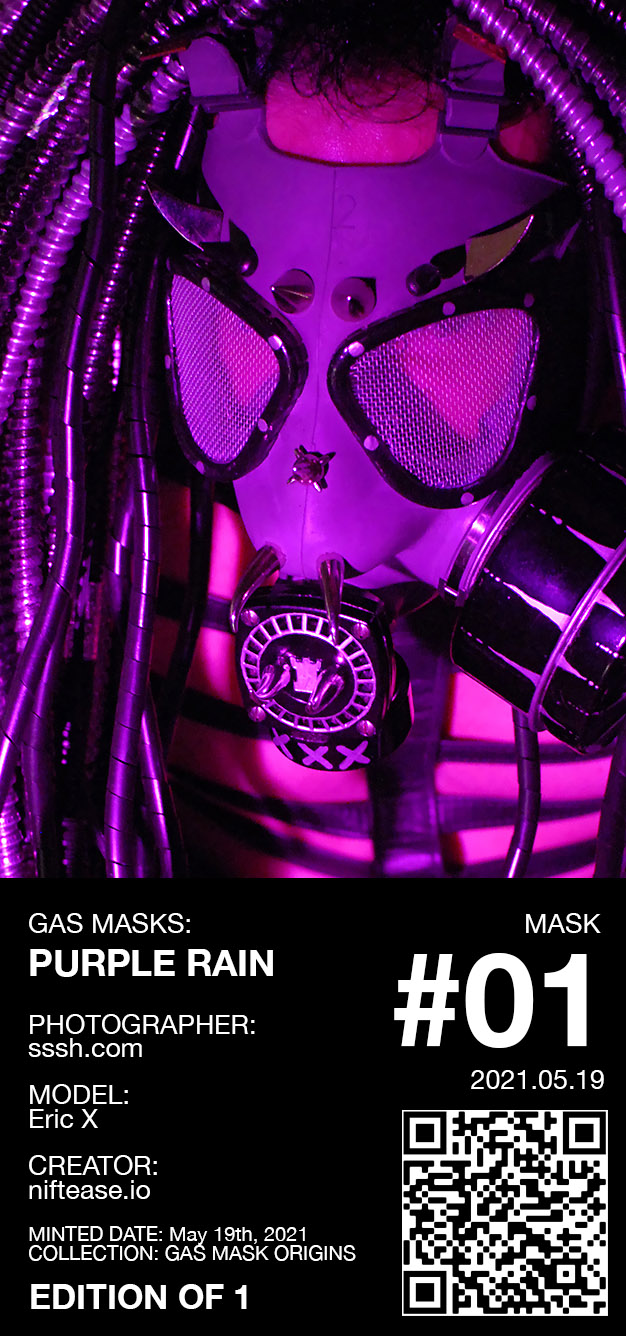 NFT Collection: GAS MASK ORIGINS
NFT Type: Polygon MATIC ERC1155
Issuance: minted in editions of 1, 13 and 69.
Total Supply: 457
Common: 6×69: #4, 5, 7, 8, 10, 12 = 414 total
Rare: 3×13: #6, 9, 11 = 39 total
Legendary: 4×1: #1, 2, 3, 13 = 4 total

Origin sale (NO GAS!):
226 Common: $15 each
15 Rare: $25 each
4 Legendary: $350 each
Be the first to know about upcoming drops.
niftease.io
We are a small team of dedicated perverts. We love doing dope shit and we love working with dope people! Our team consists of artists, curators and all around degenerates.
Our mission is to develop and distribute quality content with our partners.
We take a collection first approach. We do not mint every NFT onto one blockachain contract like everyone else. We believe it is important that each collection have it's own contract and each NFT it's own provenance, this makes niftease.io NFTs more valuable to our partners and to our collectors.